Nottingham Forest
Steve Turner
Historical Record: 498-243-486 (0.505)
Current Season: 8-2-6 (0.563)
Bank 1032 / CP 52
Captain: Fayçal Salhi
Team Awards
3 FA Cup Titles
1 FA Shield Title
1 Alan Parr Cup Title
3 Youth Cup Titles

Recent Results
Coach's Biography: Steve Turner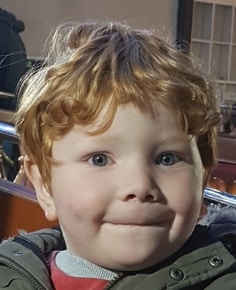 When United started up back in the mists of time I asked for Nottingham Forest as I'd been a fan all my life. Having said that the first football games I watched were at Filbert Street, Leicester as I was at university there. Then that Christmas holiday, Forest were at home in the FA Cup and I asked a friend if he wanted to go. And then I was hooked, travelling up from Leicester for nearly all home games for the rest of that season and the season after. Coincidentally it was the golden era for the team, winning the league, league cup twice and European Cup. The season after they made the East Stand all seater, prices went up, it was my final year so I stopped going. Some games I still remember like it was yesterday.
As for United, I just didn't get it. I'm not sure when I quit as my name wasn't in the all time lists so I don't know if there was a reboot or something. U2 started up some seasons ago and I manage my local team, Ilkeston. For a couple of seasons I've been trying to get back at Forest. I'd also just started back in SESL and Sanc as well as agreeing to run the Prediction league in U2 so Al wisely suggested I see how that all went. All is well and I was offered a place in Wales, accepted, but mentioned Forest. Next I know Roy has agreed to move to Swansea and I'm back at my old club from Season 20
Forest were in a bit of a state so I patiently rebuilt them. Seasons 22 and 23 we came 4th in Division 3 and got to a Youth Cup final and FA Shield final. Season 24 we finally got promotion, winning Div 3 by 5 points, made it to the Youth Cup final again and FA Shield semi-final. And season 25 we win Div 2 and reach the FA Cup semi-final. Season 26?
For a personal Bio see Ilkeston in United.